[book review] Any Man Of Mine by Rachel Gibson
Any Man Of Mine
Rachel Gibson
(Nggak suka sama cover ini karena Sam berambut hitam, harusnya pirang, dan Autumn berambut cokelat harusnya merah)
Warning: Jika dalam keadaan jomblo akut, silakan berpikir seribu kali lipat sebelum membaca buku ini.
Autumn Haven, 30 tahun, single mother, yang sukses dengan bisnis wedding organizer miliknya. Karena sebuah kebodohan hampir enam tahun lalu di Las Vegas, the sin city, Autumn jatuh cinta sama Samuel LeClaire, pemain hockey terkenal, dan menikah. Namun besoknya, Sam meninggalkannya di kamar hotel. Tanpa penjelasan. Hanya selembar wedding certificate. Beberapa minggu kemudian hanya lawyer Sam yang menghubunginya dengan tujuan mengurus perceraian.
Dan Autumn hamil.
Sam memang bertanggungjawab sih dengan masih membiayai Conner, anak mereka. Sam tetap dengan kehidupannya yang glamour dan suka gonta ganti pacar. Autumn sendiri terus bekerja keras demi kehidupannya dan Conner dan sejak hamil sampai sekarang nggak pernah pacaran lagi.
Lalu mereka bertemu lagi ketika Conner berumur lima tahun di salah satu pernikahan teman Sam yang di-handle Autumn.
Sam mulai menunjukkan gejala ingin menghabiskan waktu sebagai ayah yang baik. Autumn mulai menyadari bahwa dia masih mencintai Sam. Bahkan lebih. Cinta yang lebih dewasa.
*hela napas dulu*
Any Man of Mine. Novel Rachel Gibson pertama yang gue baca. Gue sering melihat novel Gibson tiap kali ke Periplus atau Kinokuniya dan suka dengan covernya yang manis. Setelah sekian lama penasaran, akhirnya gue punya juga satu buku dia dan baca.
And I loooooveeee it.
She's a lil bit like Nora Roberts with a taste of Lauren Weisberger. Nah loh. Maksudnya, romantisme yang dihadirkannya seperti Nora Roberts tapi gaya berceritanya lugas dan detail dengan lebih mengutamakan perasaan tokoh-tokohnya, just like Lauren Weisberger. This is a light book. Gue selesai baca dalam waktu kurang dari lima jam. Selain karena ceritanya yang bagus, cara bercerita Rachel begitu engaging. Terlebih interaksi Sam dan Conner. Ohmigod! FILF alert.
Why I love imported book is idenya yang kaya. Las Vegas as a sin city benar-benar digambarkan penuh dosa. Club and wine and alcohol and dance and man and woman. At the bed, hanging at the wall, at the couch, poolside, at the pool even at the limo around the city. Ohmigod. Panas bo, haha.
Dannn… adegan seks-nya bisa digambarkan dengan manis. Like Nora Roberts. Nggak jijik seperti 50 something dan kawan-kawan itu, hihi.
Samuel LeClaire. A Canadian. Hockey player. Yang benar-benar sadar dengan uangnya yang banyak dan kerja kerasnya selama di pertandingan, dia harus bersenang-senang. Namun ada turning point ketika bersenang-senang versi Sam bukan lagi party and woman but having a great time with his son. Dan Autumn.
Sam has a high cheekbone. Dan ada satu kalimat di sini: He wanted to eat her up. This sentence reminds me of Benedict Cumberbatch and his kind of kissing. And of course, his cheekbone. Oh, his blue eyes and golden hair too.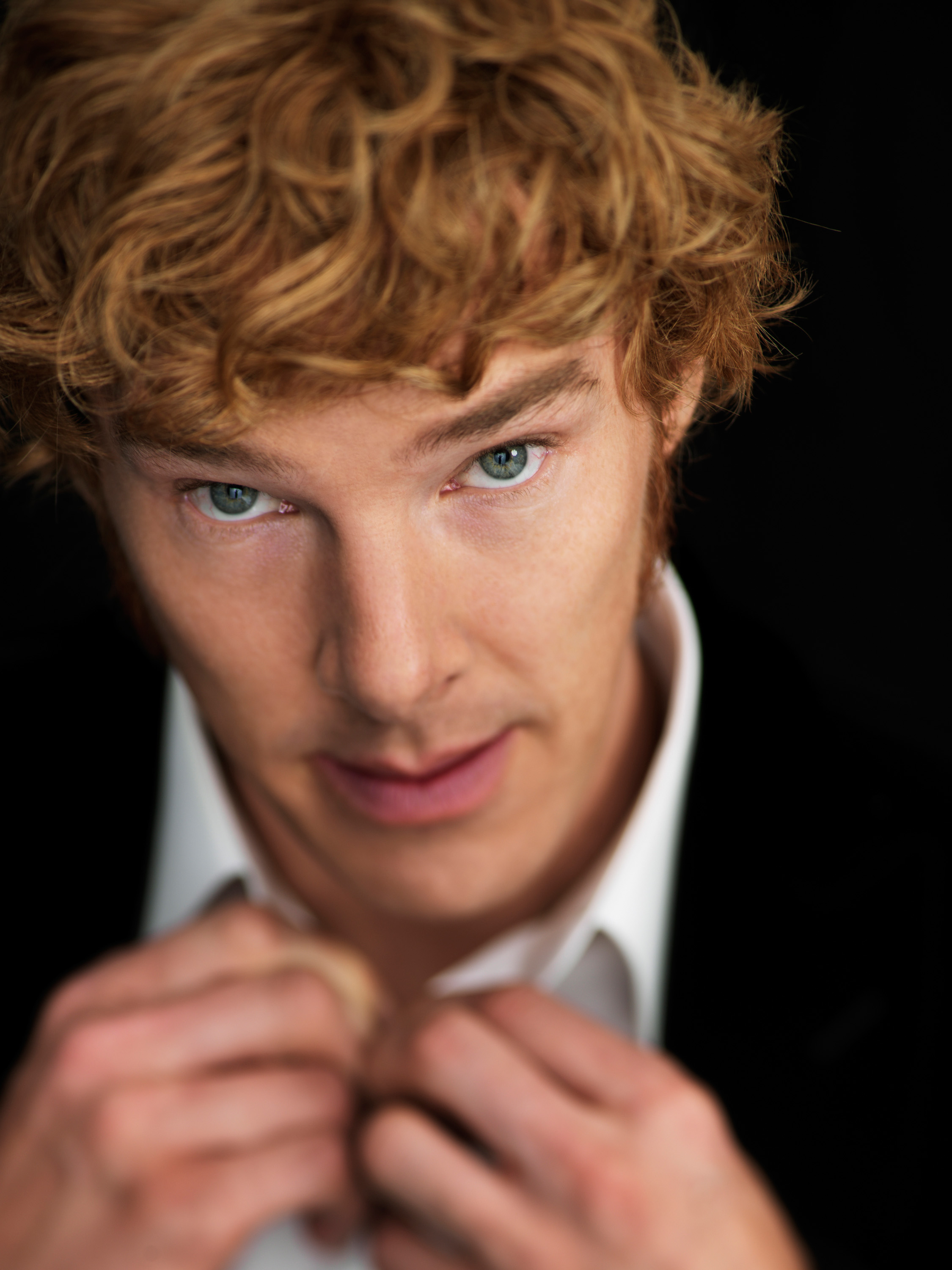 Sayangnya Kak Ben badannya nggak segede badan Sam. Pemain hockey kan badannya gede banget, hihi. Tapi gue masih ngebayangin Kak Ben selama membaca buku ini.
Autumn sendiri digambarkan berambut merah alami dank arena lagi nonton Game of Throne, mau nggak mau ngebayangin Rose Leslie sebagai Autumn, hihi. *kadang Autumn as gengges as Ygritte juga sih hihi*
Gue suka interaksi antar tokoh yang dihasilkan.
Sebagai percobaan pertama, gue puas dengan Rachel Gibson dan masih mencari novelnya yang lain, termasuk novel yang menuai banyak review dan menjadi bacaan wajib seorang hopeless romantic; Sex, Lies, and Online Dating.